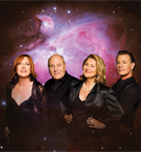 The Manhattan Transfer Celebrate the Release of Their New Recording
The Ambassadors of Harmony

Grammy-winning jazz/pop vocal group, The Manhattan Transfer, widely renowned for broadening the musical landscape with their innovative, genre-defying sound, celebrate their 40th Anniversary with the release of The Chick Corea Songbook on September 29.

The Chick Corea Songbook, which marks the quartet's first new record in five years, was inspired by the classic work of jazz great Chick Corea, and features fresh and exciting vocal interpretations of many of his popular compositions, including "Spain" and "500 Miles High." Corea, who plays on the CD, has also contributed an original composition entitled "Free Samba" especially for this album. This release also features special guest appearances by some of the finest musicians in the industry including Christian McBride, Airto, Alex Acuña, Fred Hersch, Edsel Gomez and Lou Marini, among others.

The Manhattan Transfer is Cheryl Bentyne, vocals; Tim Hauser, vocals; Alan Paul, vocals; and Janis Siegel, vocals. The group remains a major staple both within the jazz community and the mainstream music community, as they continue to enlighten listeners by bringing different genres of music to the forefront of the jazz.

In celebration of their new CD release as well as 40 years in the entertainment industry, Manhattan Transfer will will tour throughout 2009—2010 (with more dates to come). For more information, please visit www.manhattantransfer.net.
The Chick Corea Songbook enters the Billboard Jazz Charts with a great first week, debuting at #5.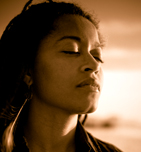 Sara Tavares Sets North American
Tour Dates for November 2009

In support of her new release, Xinti, Sara Tavares will tour the U.S. and Canada from November 5—November 22, 2009.

The music of Sara Tavares is full of 'sunshine soul' and her new album Xinti (Feel It), is suffused with it. Brimming with Cape Verdean guitar licks, Angolese rhythms and warm Portuguese vocals, the CD [released August 11 on Four Quarters Entertainment] is a startling collection that displays how much richer and more expansive Tavares's vocal repertoire has become since her previous album, Balancê. Her songs are lyrical, sensual and more textured. They are intimate but also wrapped in irresistibly funky rhythms drawn from the Cape Verdean/African diaspora. Themes of love — spiritual and human — embrace philosophical reflections that describe, says Tavares, "the soul taking flight."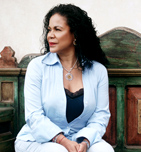 Eva Ayllón Nominated for Latin Grammy in Best Folklorico Album Category
The Queen of Afro-Peruvian Soul

Eva Ayllón's brilliant new release, Kimba Fá, has been nominated for a Latin Grammy in the Best Folklorico Album category. She will also tour the U.S. in October with a tribute to Peruvian legend, Chabuca Granda.

Peru's most celebrated musical artist Eva Ayllón, the "Queen of Afro-Peruvian Soul," returns to the U.S. stage this Fall, celebrating the release of Kimba Fá, her first CD in over five years. Ayllón's 2009 U.S. Fall Tour begins October 9, and she will perform her magnificent interpretations of her country's folkloric música criolla—a soul-stirring blend of native Peruvian, African and Spanish music. The three-time Latin Grammy nominee, who has made millions of fans around the world over a 30-year career, continues her unstoppable U.S. success story, celebrating an historic sold-out concert at Carnegie Hall this past November, the first Peruvian artist to perform there since the late Yma Sumac (1922-2008).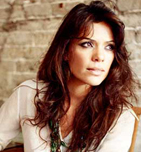 Yasmin Levy North American Fall
Tour Dates Announced

Spellbinding world music singer, Yasmin Levy will begin her first-ever North American Tour on October 27, 2009.

Proclaimed "powerful, passionate and intriguing" by The Guardian, Levy's album, Mano Suave, was released September 1 in the U.S. on 4Q Records, following its charting success in Europe and her sold-out shows abroad. Levy and her band will Tour in support of the CD, traveling to ten cities in the U.S., including New York, Los Angeles, Chicago, San Francisco and San Diego beginning October 27th. Mano Suave is Levy's third international release, but first album release in America.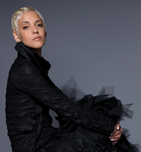 Mariza Fall U.S. Tour Dates Announced to Support Her Latest Release, Terra
The Grammy-nominated fado singer returns to the U.S in November 2009 for her Fall Tour in support of Terra, her powerful new recording.

Mariza continues to wow audiences with her powerful talent as a live performer. She has also traveled the world, selling out concert halls, from Carnegie Hall and Disney Concert Hall to London's Royal Albert Hall and the Sydney Opera House, and winning awards, including a BBC World Music Award and 2008 Latin Grammy nomination.